Let's SteamOn
Want to learn more about our project, about STEAM or about the schools and outcomes?
EUROPE IN CHANGE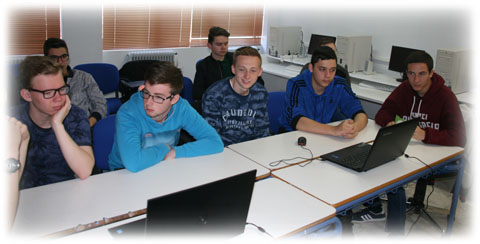 Our future heavily relies on technology and related sciences. As a result the next decades will witness an increased demand for people with relevant skills to meet this challenge. In the field of education Europe is therefore facing the urgent need of attracting enough people interested in science (S), technology (T), engineering (E) and mathematics (M) related fields of study and subsequent professions. It has therefore been supporting STEM education in many ways for some years. Recently though one has started the transition to STEAM, adding the A for Art. This A component adds extra attention towards aspects like creativity, innovative problem solving and social awareness, all of them important skills in our fast developing society.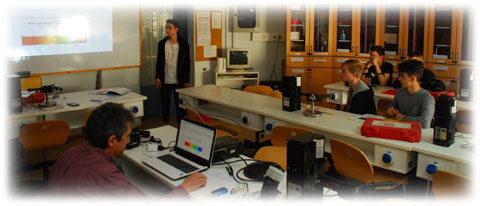 Our project aims first of all at developing engaging STEAM (STEM+Art) teaching materials for around 16(-17) year old secondary school students. This teaching material will be developed and evaluated by teachers in realistic class room situations and afterwards be used as an empowering teacher training tool, not only for the teachers of the participating schools, but all European teachers interested. By integrating a multitude of subjects in these STEAM courses we aim at creating an open mindedness in teachers towards other fields of expertise and a willingness to co-operate on common STEAM goals..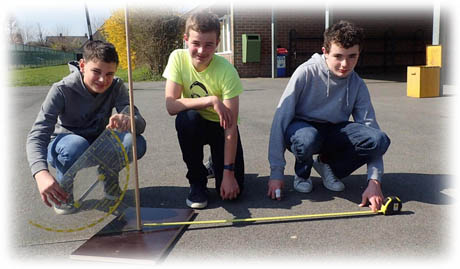 At the same time and as a second important goal we want to create a joint work of Art expressing the topic "Europe In Change" and turning the tables completely. Art should not be an inferior servant towards the bigger STEM goal. We would like to demonstrate that Art can be the ultimate goal with all STEM subjects being in its service. "Europe In Change" offers many possible perspectives ranging from the fast technical revolution to recent challenges like the migration wave that Europe is presently facing.
Finally - as some kind of spin off - we also want to focus on younger children, their parents and even the public in general by releasing sets of questionnaires and quizzes about a variety of STE(A)M experiences in their daily life . These parts of the project will be called STE(A)M@home and STE(A)MforAll.
NATIONAL TOPICS
Every participating school will put forward an interesting topic that will require all schools to co-operate in order to produce all-encompassing STEAM teaching material.
In the course of three years 6 "packages" of STEAM lessons will this way be developed and made available to the European educators through internet (web and mobile) applications. Every school has been asked to link up its topic with an important national and perhaps historic figure, this way enhancing cross-cultural learning between all participants.
Co - funded by the Erasmus+ Programme
"Europe in Change: STEAMing ahead towards our future" is an "Erasmus+ Key Action 2 - Cooperation for Innovation and the Exchange of Good Practices, Strategic Partnerships for Schools Only" co - funded project. It involves schools from 6 countries (Belgium, Greece, Italy, Slovenia, Portugal and Sweden), it started at 01/09/2016 and has a duration of 36 months. For more information about the project please don't hesitate to

contact us.